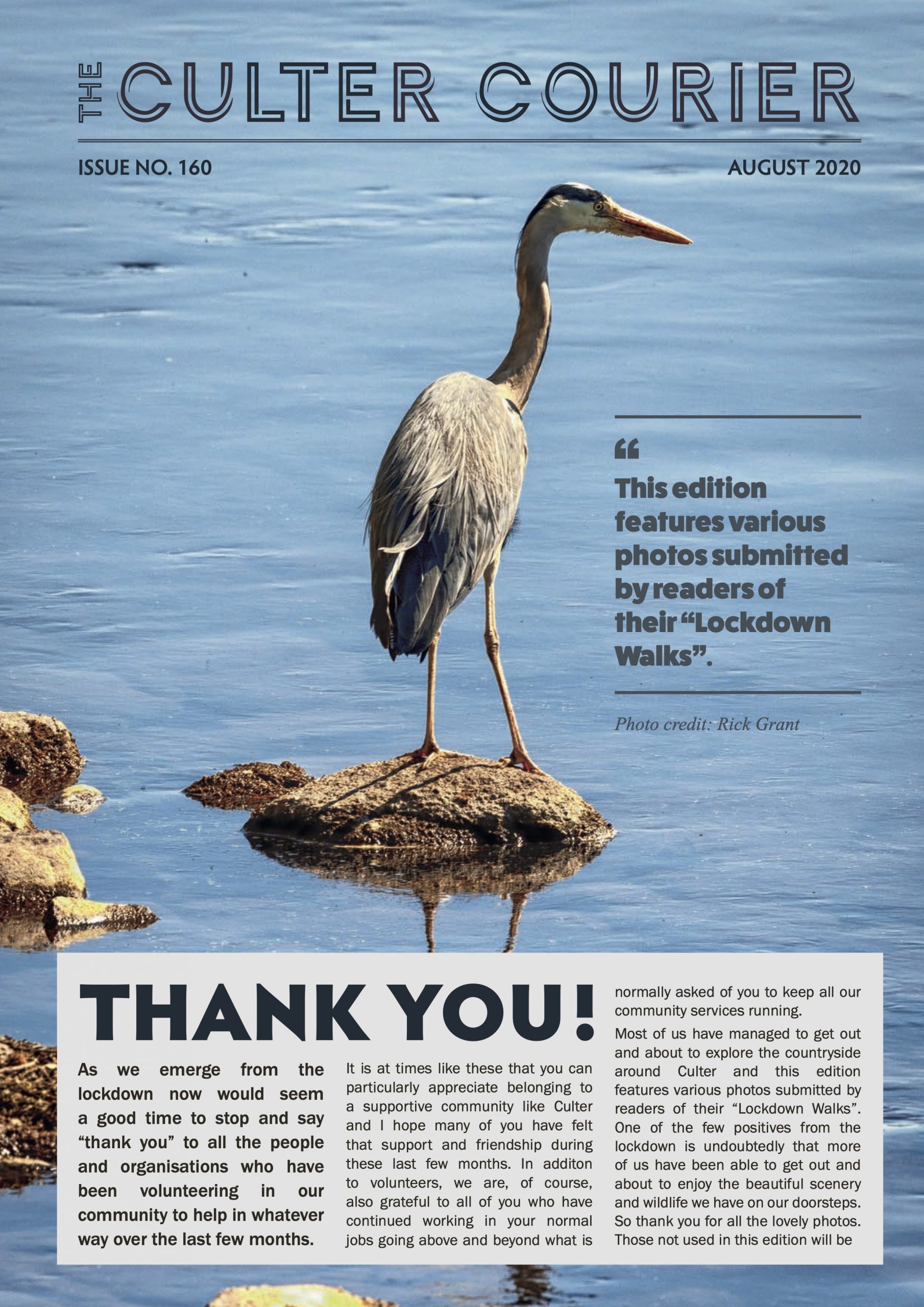 A New Lane Closure has been imposed with the following details : Category :Miscellaneous Traffic Order Number : 9701321 Emergency : No Start Date and Time : 10 August 2020 07:30 End Date and Time : 28 August 2020 17:00 Location : North Deeside Road Description : The effect of the order, which will operate from 07:30 on 10 August 2020 to 17:00 on 28 August is to impose a lane closure on the Westbound carriageway on North Deeside Road from Coronation Road westwards for 800m. The restrictions are...
read more
Culter Community Council
Culter Community Council serves the village of Peterculter (known locally as 'Culter') and the surrounding countryside within the city limits of the city of Aberdeen in Scotland.
What is a Community Council?
A Community Council is a voluntary organisation set up by statute by the Local Authority and run by local residents to act on behalf of its area. As the most local tier of elected representation, Community Councils play an important role in local democracy.
The role of the Community Council is to ascertain, co-ordinate and express to the local authorities for the area and to public authorities, the views of the people of Culter on areas such as planning, licensing, roads and transportation, public services, facilities maintenance and any other matters affecting the community as a whole. The Community Council is not affiliated to any political party.
The council meets monthly and minutes of the meetings can be found on this website.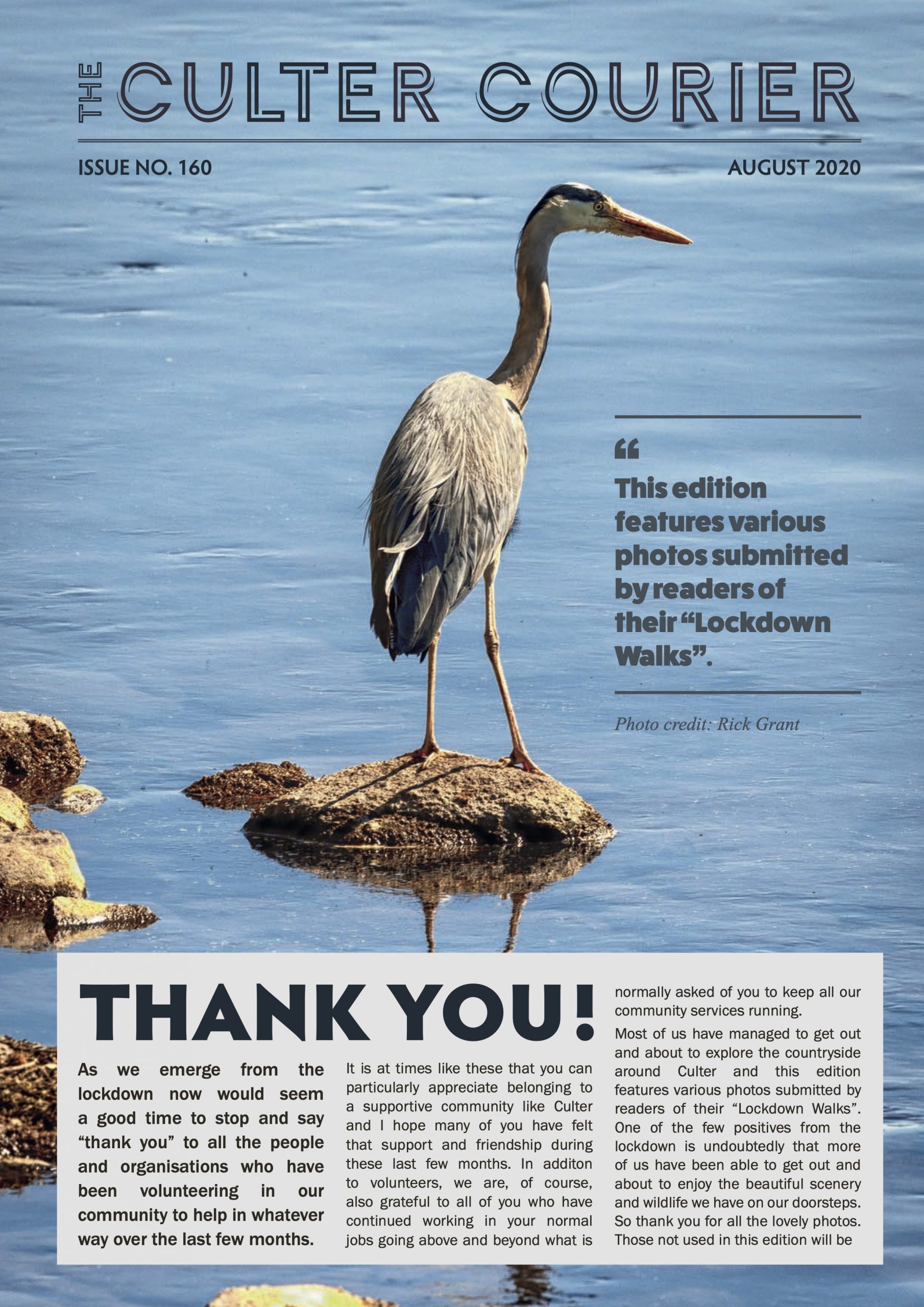 Next Community Council Meeting
The August Community Council meeting will be an online meeting. Minutes will be published in the usual way on this website.
Thursday 6th August , 7pm
Deadline for articles for next Culter Courier
Publication date: 6th November 2020