Aberdeen City Council has announced today that recycling collections will resume but on a revised schedule. Each recycling bin will be collected every 4 weeks with the general waste continuing to be collected every 2 weeks as currently. Advice given to us by Aberdeen City Council states that food waste should be put in either the brown bin or the general waste bin depending on which bin is due to be collected next. Please click here for the link to the City Council website for details of your...
read more
Culter Community Council
Culter Community Council serves the village of Peterculter (known locally as 'Culter') and the surrounding countryside within the city limits of the city of Aberdeen in Scotland.
What is a Community Council?
A Community Council is a voluntary organisation set up by statute by the Local Authority and run by local residents to act on behalf of its area. As the most local tier of elected representation, Community Councils play an important role in local democracy.
The role of the Community Council is to ascertain, co-ordinate and express to the local authorities for the area and to public authorities, the views of the people of Culter on areas such as planning, licensing, roads and transportation, public services, facilities maintenance and any other matters affecting the community as a whole. The Community Council is not affiliated to any political party.
The council meets monthly and minutes of the meetings can be found on this website.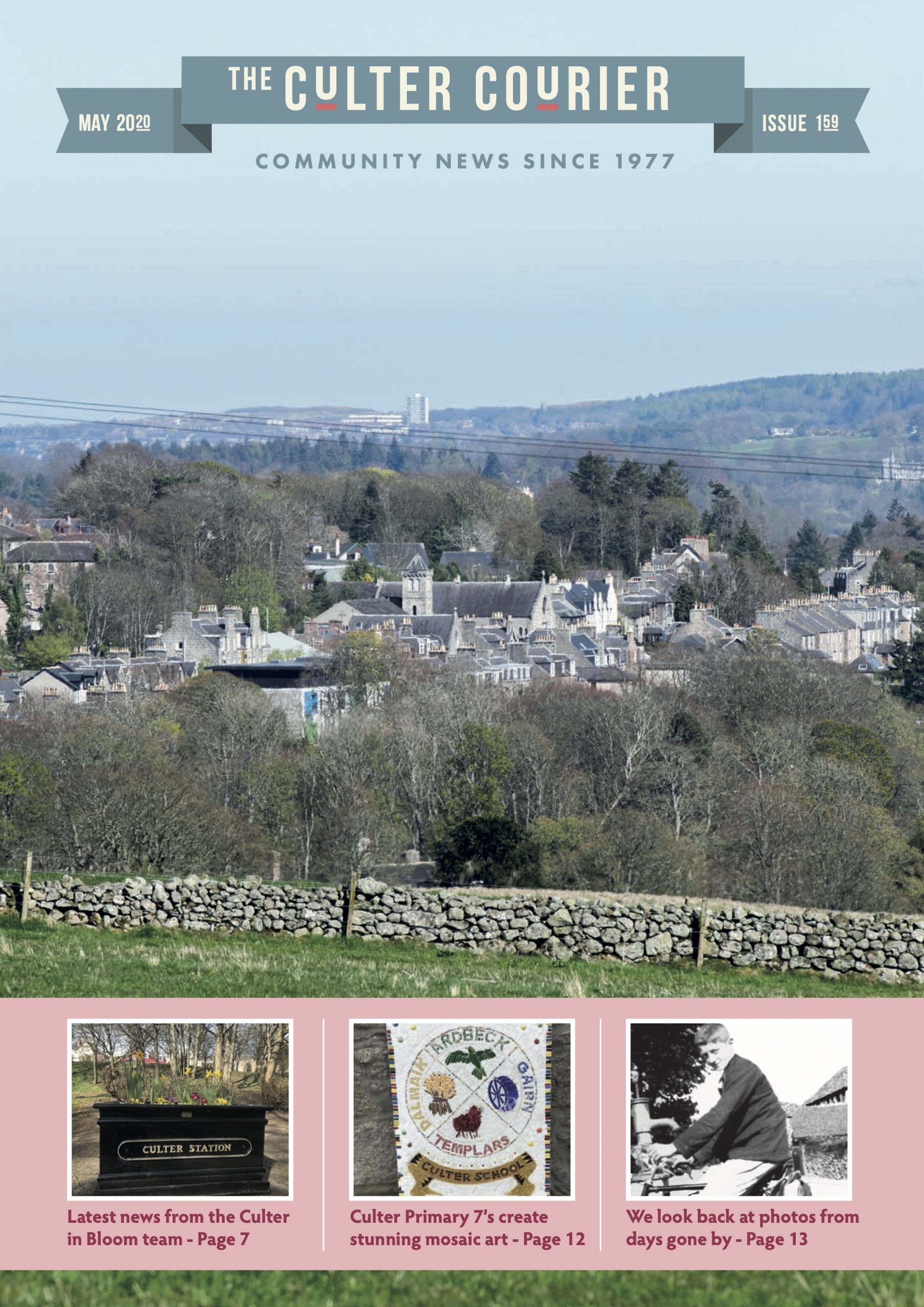 The Planning Section in the May Courier unfortunately carries the following error:
Erratum: Potential Tillyoch development, section 'What has happened to date'.  The third paragraph says "This first stage is notification of those who live close to the proposed development, followed by a public exhibition".  It should have read "The first stage is to advertise a public consultation about the proposal."  Sorry.
Next Community Council Meeting
The May Community Council meeting will be an online meeting. Minutes will be published in the usual way on this website.
Deadline for articles for next Culter Courier
We are hoping to be able to bring you the usual printed edition of the Culter Courier for our August edition but this will obviously depend on the situation at the time. Please come back to this page later to find out more.
Publication date: 7th August 2020